Get an overview of our extensive product range. We offer you a wide range of vehicle windows and glass, of course with the necessary approvals.
Alumatec is your partner for vehicle windows for bus, rail and commercial vehicles of all types. Our experienced designers are at your side during development. Our product range is constantly being expanded to include new window variants in line with customer requirements. We promise high delivery reliability with reliably high quality.
Window assortment
Fixed window
Horizontal and vertical sliding windows
Driver window
Hopper window
Partition panel sliding window
Glass in glass doors
Ship windows
Windows for horsetrucks
"Glass in glass" refers to a window variant in which the actual window is completely enclosed by glass, with the sliding pane slightly offset to the inside. The flush surface creates an attractive appearance and the variable outer glass contours offer a wide range of design options.
Glass in glass assortment
Horizontal sliding window
Vertical sliding window
Cabin doors
In cooperation with numerous glass factories in Europe and Asia, Alumatec GmbH covers the complete programme of all-round glazing.
Glass Assortment
Single-pane tempered glass
Laminated glass
Insulating glass/step insulating glass
Heating glass with heating wires or coating
Bullet-proof glass with certificate
Flat glass
Cylindrical and spherical curved glass
* Special sizes are possible on request.

Approvals
Glass with E-mark (ECE R43)
Glass with DOT mark
Glass with CCC mark
Pressure-tested glass according to DIN ISO 614
Construction glass according to EN12150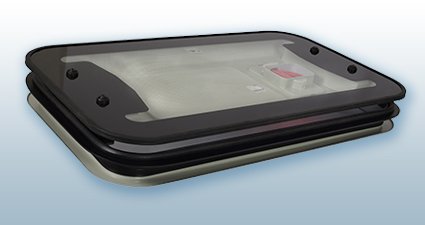 We offer roof hatches for buses, horse transporters and special vehicles according to ECE and DOT approval.
Roof hatches
For cut-out 500×500 mm
For cut-out 970×525 mm
For manual operation
For electrical operation
Lid from tempered glass or steel
* Special sizes are possible on request.
Do you still have questions or would you like a concrete offer?
We look forward to receiving your enquiry. You can reach us by phone, e-mail or via the contact form.